Featured Article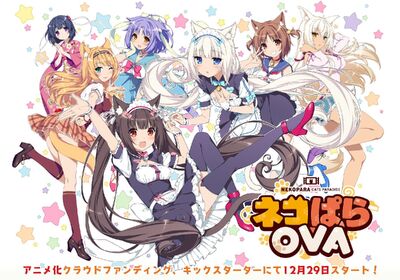 Nekopara OVA (ネコぱらOVA?) is an OVA (Original Video Animation) based off the Nekopara series. It was release in December of 2017, later being released Theatrically in Japan on January 1st of 2018.
The premise will be based on the entire Nekopara Vol. 1 plot, with original elements added specifically to the anime release. It was confirmed on January 11th that the OVA will be a 60-minute length animation.
Main article: Nekopara OVA

Poll
Which are you most hyped for?